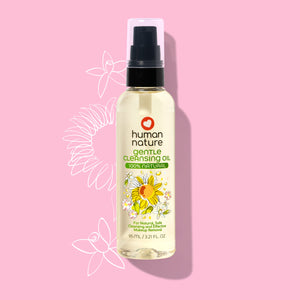 100% Natural | Hypoallergenic
Erase all traces of makeup, even the most stubborn mascara with this nourishing oil that melts makeup while conditioning your skin and eyelashes.
INGREDIENTS:
Premium cosmetic-grade Helianthus annuus (sunflower) oil, fragrance (all-natural)
SUGGESTED USAGE:
Massage 2-3 pumps of Cleansing Oil on your face using a gentle circular motion, paying particular attention to areas with hard-to-remove makeup and the hairline. When removing stubborn mascara and eye makeup, avoid direct eye contact with the oil. Use a tissue or a warm facial towel to gently wipe away the oil and makeup.
Continue your cleansing routine by washing your face with your facial wash and rinsing off with warm water. You can proceed to tone and moisturize your face afterward.